News in the 'Industry Events' category:
---
October 29, 2015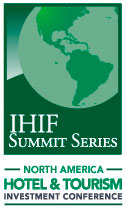 Today's hotel designs are stylish and sleek, yet also profitable. CEO/ Managing Partner, James Lehouiller will elaborate further on this topic as guest speaker in the upcoming discussion, "The ROI of Hotel Design" at this year's NATHIC Conference in Miami. James, along with other design specialists, will discuss the processes involved in building and renovating hotels and how design plays an integral part in generating revenue. See the live discussion on November 5th at 2:05pm. Click Here to register for the event.
The NATHIC Conference aligns North America's leading industry experts, hotel development leaders, investors, operators, and others for a three day networking event. http://nathic.com/
---
December 10, 2014

We feel extremely honored to have received the NEWH Top Interior Design Firm Award at last night's Holiday Gala held at the Boston Seaport Hotel. DiLeonardo's Christopher Henderson & Melissa Breen gave personal room tours with exclusive details on DiLeonardo's guestroom design for the Seaport Hotel Boston. To learn more about this project, Click Here!
---