News in the 'Project News' category:
---
January 9, 2017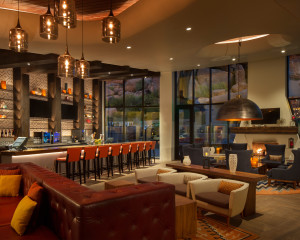 Less than one year after completing the interiors of this amazing project, The Boulders is buzzing in the media!  DiLeonardo is proud to share in the excitement of Travel & Leisure Magazine's recent article  "The Best Hotel in Every State".  Click here for more!
---
December 30, 2016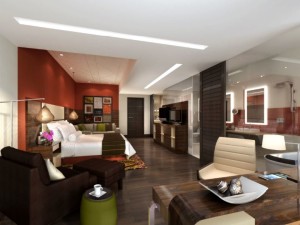 We're ecstatic to announce the upcoming opening of the spectacular Mövenpick Hotel Colombo! Our story for the design begins with taking cues from the architectural design of the structure and complimenting the brand's "Natural Enjoyment" mindset. The design exudes clean and contemporary architectural planes and creates interest by shifting surfaces inward and outward. We introduce three dimensional architecture and highlight the features by using powerful colors and contrasting finishes. We tie cultural influences and juxtapose the architecture with strategically positioning organic reliefs in an unexpected, artistic way including flooring patterns, balustrades, carpets and textiles. Collectively, we created an undeniably bold statement of design and function with modern classic furniture in rich and dynamic materials.
The Hotel shares their excitement, "Mövenpick Hotel Colombo is the first new five-star hotel to open in Colombo in 25 years, making it the perfect base from which to explore this capital city. Situated in the commercial and cultural heart of Sri Lanka's capital city, this stunning 24-story hotel brings a touch of altitude and attitude to Colombo's hospitality scene."
For stunning photos and opening information, click here!
---