News in the 'Promotions' category:
---
September 3, 2015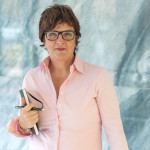 We are thrilled to announce Jennifer Skaife's recent appointment to Design Director! Previously a Senior Designer, her new responsibilities include overseeing the development of concept and design for international and domestic projects throughout DiLeonardo; including key design decision making and extensive client interaction. She will work closely with the Partners to ensure all business goals and objectives are realized with a strategic vision.
To learn more about Jennifer's new role, Click Here.